Steven Tanger Center Seating Chart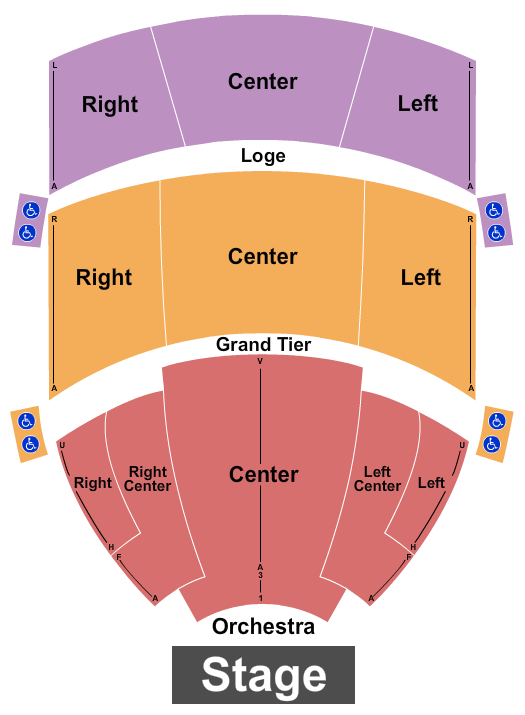 The Steven Tanger Center for the Performing Arts has 3,000 seats available, divided between orchestra, grand tier, and loge sections. Accessible seating is available on the wings between the orchestra and grand tier sections as well as between the grand tier and loge sections. The standard seating is white oak with red upholstery that offers the most comfort and sturdiness in the business at this point.
The venue recommends giving yourself at least ten minutes to find your seat and all event staff will help direct you.
NOTE: The seating configuration may change depending on the type of event. Always check the individual event seating chart when selecting your tickets.
Reserve your desired seatsby purchasing your tickets todayt. Visit the Steven Tanger Center schedule to see all upcoming events.
To view the ticket and refund policies please visit the ticket information page.